Within less than two weeks since General Motor's Australian subsidiary Holden recently announced that it will close it's Elizabeth, South Australia manufacturing plant in October 2017, Toyota Australia has now publicly clarified the date for the closure of its manufacturing plant in Altona, in the State of Victoria as 3 October 2017. In closing it's manufacturing functions after over 50 years of automobile manufacturing in Australia, Toyota Australia will become a slimmed-down national sales and distribution company head-quartered in Melbourne, Victoria for vehicles imported into Australia.  Employee numbers will decline as a result of the closure and consolidation of remaining operations from 3900 employees to approximately 1300 by early in the year 2018.
Progressively during the final three months of production, the Toyota Altona plant will cease manufacturing first the Toyota Aurion vehicle, then the Camry Hybrid vehicle, and finally the Camry Petrol vehicles.  At the time of final closure the plant will have produced for the 2017 year a total of 61,000 vehicles of which 26,600 will be for Australian domestic use and 34,400 vehicles for export.  Over the years of vehicle manufacturing in Australia, Toyota Australia has been the largest exporter of vehicles in Australia.
Commencing in the 1980's, successive Australian Governments have taken an approach of progressively eliminating trade barriers across a broad range of industries to open the Australian economy to the world. Part of this approach was to reduce in steps down to zero the tariffs that applied to motor vehicles imported to Australia. While various forms of industry assistance were still provided at various times, these too were progressively reduced in order to force the industry to stand on its own merits in a competitive home and world market. By the end of 2015, the Australian government of the time was refusing to provide any further subsidy support to the national industry.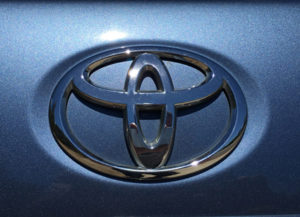 A major consequence of the Australian government's strategies was the introduction of a broad range of imported vehicles over time to compete with domestically produced vehicles.  As Joshua Dowling, National Motoring Editor for News Corp Australia Network, has pointed out, Australia now has 64 automotive brands being sold within the country.  This compares with 38 brands in the USA and 42 in the United Kingdom.  The result has been a considerable fragmentation of the market with no one brand being able to support domestic manufacturing on the basis of domestic sales alone. Yet, given the relatively high cost of labour in Australia compared to labour costs in a range of Asian vehicle-manufacturing nations, the quantity of exports achievable also have proven insufficient to ensure the long-term financial viability of vehicle manufacturing in Australia.
While all other vehicle manufacturing countries have maintained some form of industry protection for their vehicle manufacturers, Australia has been the only country to proceed down the path of eliminating all such protection and ultimately refusing to reinstate any despite the domestic industry's requests for continuation of some form of assistance.
Particularly since the 1980's, there has been a strengthening trend towards the lowering of trade barriers around the world and this has assisted countries such as Australia to develop a far more outward looking approach and a strengthening of the export sector.
In a manufacturing industry within an internationally competitive environment, if you are operating within the only country not to provide some form of industry protection and you are faced with relatively high labour costs when labour is a high contributor to your overall processes, will you have the capability of long-term viability and survival?
If you are a national government, is the cost of continually and repetitively providing subsidy support to the industry within your national borders worth it for the country in the long run?  Or, alternatively, are the savings from not providing such support to your industry worth perhaps the loss of the industry overall, worth perhaps the loss not only of the direct manufacturing jobs but also of the associated design, engineering, parts supply, as well as parts transportation contributions to your economy?  As a country, if you lose that sector of your economy, do you get to retain in any way, or redevelop any time later, any capacity for innovation in that sector?  Or do you permanently lose along with that industry that capacity for innovation?  Is there any possible and viable comeback scenario or is the outcome necessarily permanent?  Whichever way, whatever the future holds, Australia will possibly provide an important automotive industry case study for other countries.